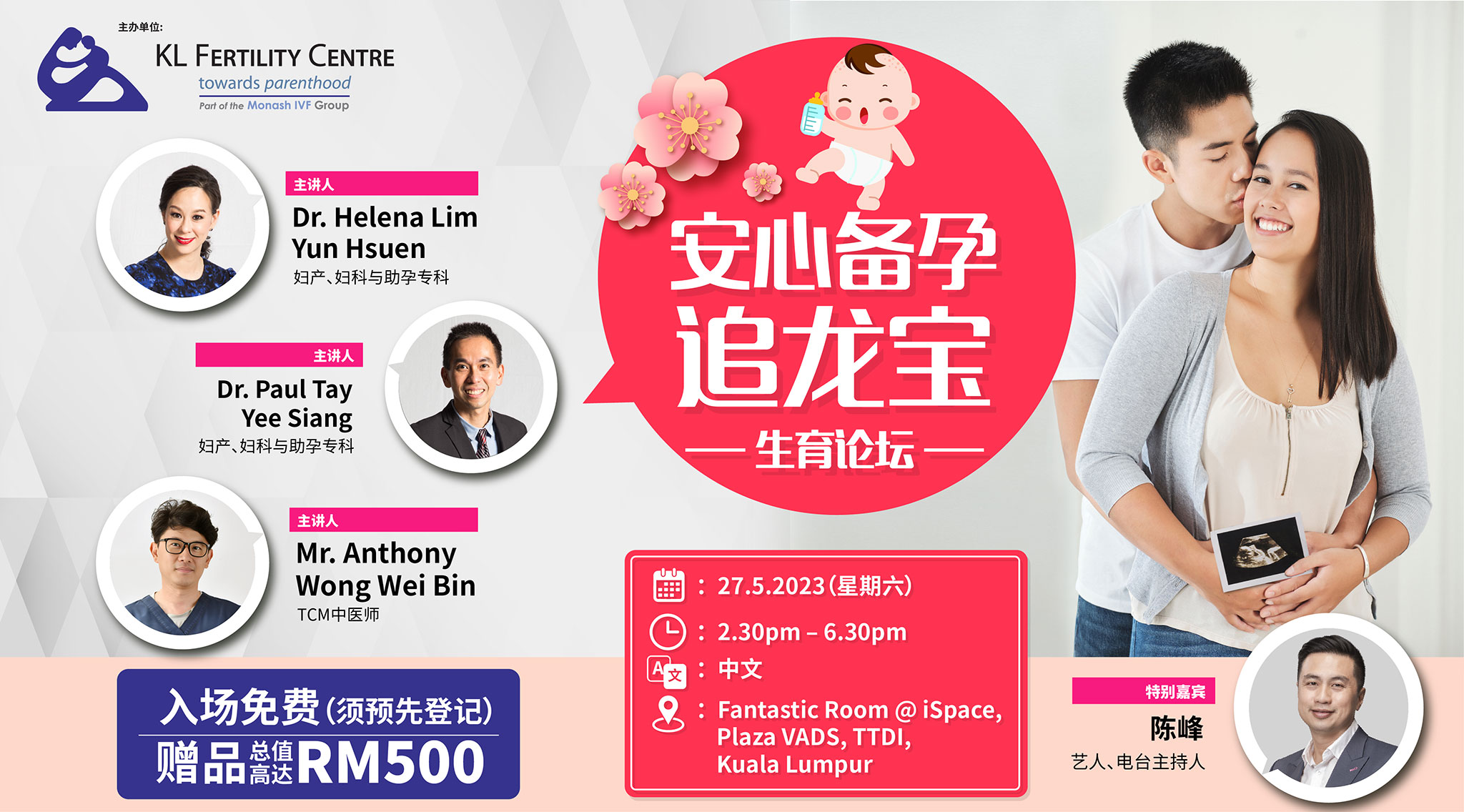 依据中国占星术的流程,从2024年2月10日(农历新年)至2025年1月28日(农历除夕),青木龙将会停在正宫,主宰2024年的流程。龙虽然在玉皇大帝的生肖大赛中排名第五,但那是因为龙在大赛中多番停下来帮助受苦的村民,甚至还救了差点被狼吃掉的兔子。在青木龙的保护下,新的2024年将带来许多机会,创造力,光彩,智慧,正能量,也据说注定会成功。
如果您正在计划着龙宝宝,那就一起来参与由吉隆坡助孕中心举办,林韵璇医生和郑宇翔医生主讲的"安心备孕怀龙宝"生育论坛,以帮助您实现梦想。不仅如此!我们还邀请到一位特别嘉宾来分享他对夫妻相处和育儿方面的心得 – 他就是著名DJ陈峰!
我们也准备了一些赠品,小点心,以及让您和陈峰有合影的机会!入场免费,但论坛座位有限,需要注册以保留您的座位。
赶快行动!立即报名!
以下是论坛的详细资料:
安心备孕怀龙宝
生育论坛
📅: 2023年5月27日,星期六
🕛: 下午2点30分 – 下午6点30分
🗣️: 华语
📍: Fantastic Room @ iSpace, Level 21 Plaza VADS, TTDI, Kuala Lumpur
Fertility forum with Dr. Helena Lim & Dr. Paul Tay
ULTIMATE FERTILITY GUIDE TO A DRAGON BABY (MANDARIN)
According to Chinese astrology, starting from the 10th February 2024 (Chinese New Year) and ending on 28th January 28th, 2025 (Chinese New Year's Eve), it will be the Green Wood Dragon's turn to reign our skies. Although the Dragon came in 5th in the Jade Emperor's Great Race, it was because the majestic creature stopped multiple times to help suffering villagers and even rescued the Rabbit from being eaten by a wolf. Under its protection, the new year 2024 will bring many opportunities, creativity, brilliance, intelligence, positive energy and it is said to be destined for success.
If you are planning to have a baby during the year of the Green Wood Dragon, join KL Fertility Centre, Dr. Helena Lim Yun Hsuen and Dr. Paul Tay Yee Siang on the upcoming ULTIMATE FERTILITY GUIDE TO A DRAGON BABY fertility forum in their quest to help you conceive your dreams. That is not all! We have a very special guest who will also be sharing some of his wisdom on relationships and parenting, and he is none other than DJ Chan Fong.
We also have prepared lots of freebies, goodies, light refreshments for you, and of course many photo-ops with DJ Chan Fong. Limited seats available. Admission is FREE but REGISTRATION is required. Register now to avoid disappointment.
Sign up now to secure your seat(s).
Here are the details:
ULTIMATE FERTILITY GUIDE TO A DRAGON BABY
Fertility Forum
📅: 27th May 2023, Saturday
🕛: 2:30PM – 6:30PM
🗣️: Mandarin
📍: Fantastic Room @ iSpace, Level 21 Plaza VADS, TTDI, Kuala Lumpur
#KLFertilityCentre #towardsparenthood #fertilityjourney #challenges #conceive #pregnancy #baby #21stcentury #ttc #tryingtoconceive #webinar #gettingpregnant #dragonbaby #guide #ivf2023 #tips #getpregnantfast
Event Details
Decoding Your Fertility 解码您的生育能力
Top 5 Fertility Tricks To Get It Right 5大助您好"孕"的生育技巧

Date: 27/05/2023
Time : 2:30pm – 6:30pm
Registration Full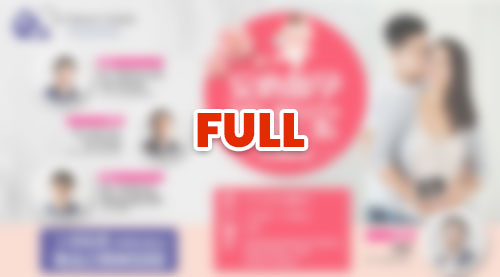 Thank you for your enthusiastic interest! We are thrilled to see such overwhelming support for our forum. All seats have been fully booked.
Please stay tuned for our next event, we'd love for you to be a part of it!