MB. Bch. BAO (Ireland), MD (UK), MRCOG (UK), Dip. Family Planning & Reproductive Healthcare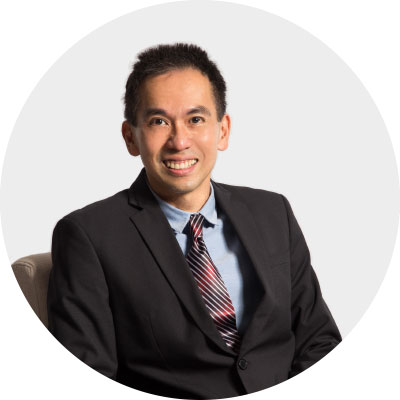 More about Dr Paul Tay Yee Siang
Dr. Paul Tay graduated from Queen's University of Belfast Northern Ireland, U.K. in 1993, where he was awarded with the Bachelor of Medicine, Surgery and Obstetrics. He went on to acquire his MRCOG and also a Diploma in Family Planning and Reproductive Healthcare in 1996. Desiring to further advance professionally, he was awarded Doctor of Medicine from the University of Sheffield in 2002.
Dr. Paul Tay has had a keen interest in human reproductive medicine from the early stages of his medical career. With more than 26 years' experience as a medical doctor in the United Kingdom and in Malaysia, Dr. Paul acquired profound experience in reproductive medicine at one of the leading fertility centres in the United Kingdom, known as Sheffield Fertility Centre.
Back in Malaysia, he was the Head of the Reproductive Medicine at University Malaya Medical Centre (UMMC) for more than 5 years. Apart from practicing medicine, Dr. Paul was also the Associate Professor / Consultant in Obstetrics & Gynaecology at UMMC and was regularly involved in post-graduate teaching and supervising.
After UMMC, Dr. Paul Tay was the Lead Reproductive Specialist at Prince Court Medical Centre where he developed and led the Prince Court Medical Centre's IVF programme for about 10 years before joining KL Fertility Centre recently.
Dr. Paul is a skilled laparoscopic surgeon and is able to perform percutaneous epididymal sperm aspiration (PESA) for men with azoospermic conditions undergoing IVF treatment.
Through talks and forums, seminars, conferences and other knowledge sharing platforms, Dr. Tay Paul constantly strives to devise efficient treatment methods with careful administration of safe and effective drugs to achieve best possible outcomes for patients under fertility treatments.
As an experienced Fertility Specialist, he loves the idea of bringing lives into the world and truly believes that difficult and challenging journeys often lead to beautiful destinations.