Suwannee qualified as a psychologist from HELP University Malaysia in 2009. Being a strong advocate on the importance of maintaining good emotional health for overall well-being, Suwannee soon developed a deep passion for fertility counselling. She aims to provide couples undergoing fertility treatment the emotional and mental support required as they embark on their journey towards parenthood.

BPsych (Hons.) (HELP)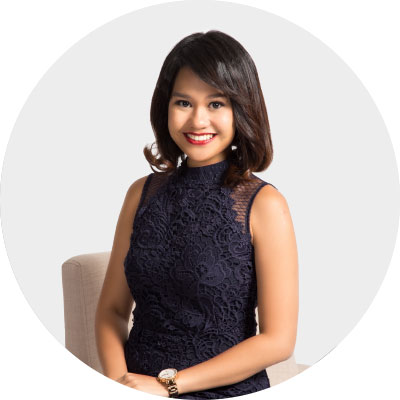 More about Ms. Suwannee Pongprakyun
Suwannee is a qualified Psychologist from HELP University Malaysia. She graduated with a Bachelor of Psychology (Hons.) degree and is currently pursuing her Master's degree in Counselling in HELP University Malaysia. She is also pursuing her certification as a Certified Choice Theory and Reality Therapist by the William Glasser International, United States.
Her professional experiences include practicing as counsellor trainee in HELP University and a volunteer counsellor in several non-profit organisations such as The Pink Triangle Foundation and Young Women Christian Association. Her training involved providing psychotherapy, psycho-education & assessments to a variety of populations from diverse cultural background which included children, adolescent, university students, married couples, professional working adults and victims of domestic violence.
During her practice as a counsellor trainee, she provided counselling for individuals and groups with different issues such as anxiety, anger, depression, grief, career development and life transition difficulties. Furthermore, she also provided couples with relationship and family and marital counselling.
Suwannee has developed an interest in the area of fertility counselling and aims to provide fertility patients the emotional and mental support as part of the patient-centred approach to infertility. She is especially devoted in improving the overall well-being of patients by empowering them to achieve positive mental health.