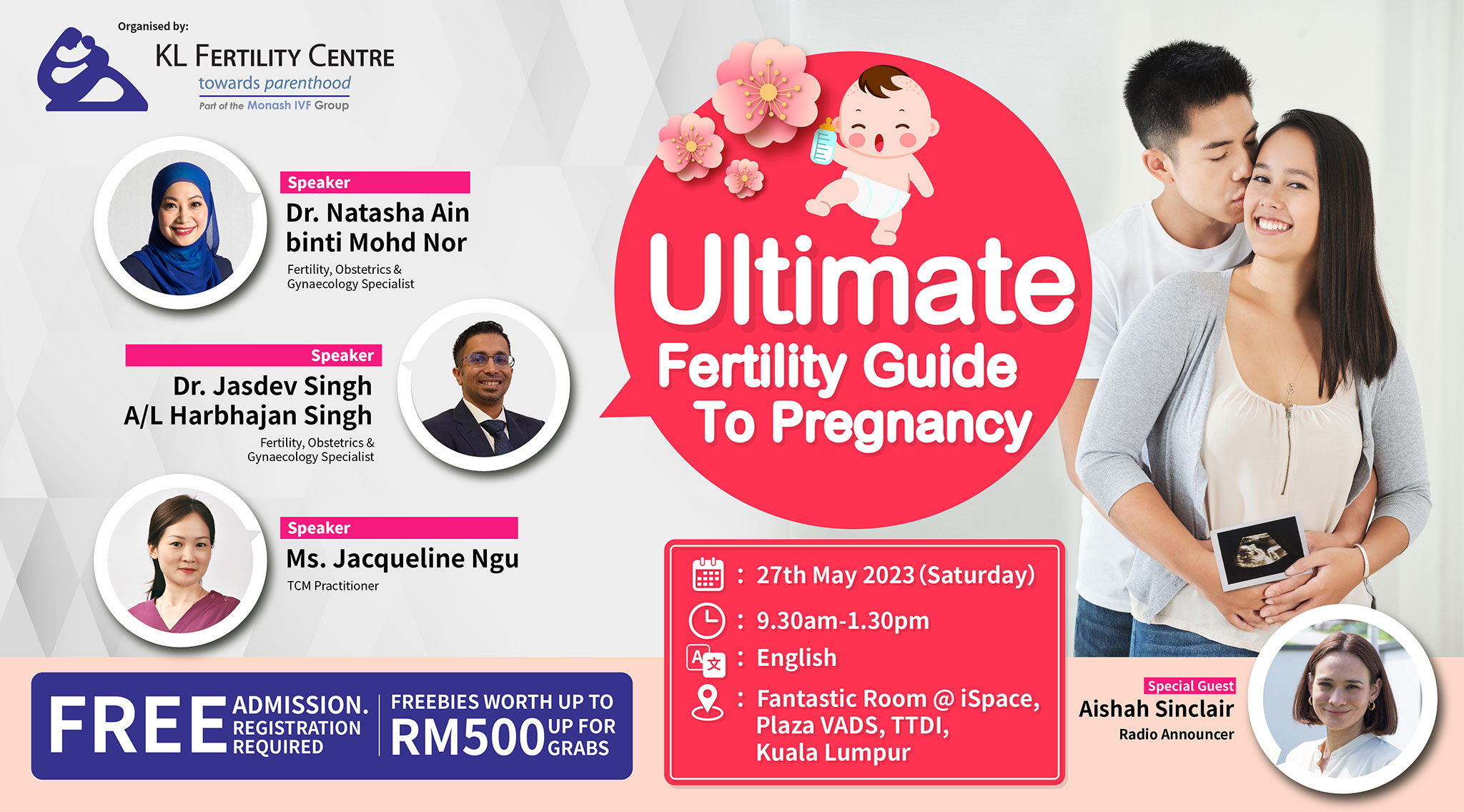 Fertility forum with Dr. Natasha Nor & Dr. Jasdev Singh:
ULTIMATE FERTILITY GUIDE TO PREGNANCY (ENGLISH)
Like most people, you would have learnt about sex and pregnancy either in school or through awkward conversations with your parents. But, now that you have just gotten married and have vague plans to start a family in the next couple of years, you are not sure how to navigate this complex journey. For most, it can be as easy as 1-2-3, but for some it feels like it will never happen. Infertility affects 1 in 6 couples worldwide and despite the countless anecdotes you've undoubtedly heard, becoming pregnant with your partner is rarely immediate.
The secret to understanding your fertility lies in understanding your reproductive health and knowing what to plan next. Join KL Fertility Centre, Dr. Jasdev Singh and Dr. Natasha Nor on the 27th May 2023 for an exciting, stimulating (pun intended!), educational and an inspiring afternoon to get ULTIMATE insights on how to navigate your way towards parenthood before the year ends.
That is not all! We have invited a very special guest who will share some of her wisdom on relationships and parenting tips to sweeten your fertility journey as a power couple (or power parents). She is none other than celebrity DJ Aishah Sinclair.
We also have prepared lots of freebies, goodies, light refreshments for you, and of course many photo-op with DJ Aishah Sinclair. Limited seats available. Admission is FREE but REGISTRATION is required. Register now to avoid disappointment.
Sign up now to secure your seat(s).
Here are the details:
ULTIMATE FERTILITY GUIDE TO PREGNANCY
Fertility Forum
📅: 27th May 2023, Saturday
🕛: 9:30AM – 1:30PM
🗣️: English
📍: Fantastic Room @ iSpace, Level 21 Plaza VADS, TTDI, Kuala Lumpur
#KLFertilityCentre #towardsparenthood #fertilityjourney #challenges #conceive #pregnancy #baby #21stcentury #ttc #tryingtoconceive #webinar #gettingpregnant #dragonbaby #guide #ivf2023 #tips #getpregnantfast
Event Details
Navigate Your Way Towards Parenthood
The Sperm First or The Egg First?
Date: 27/05/2023
Time : 9:30am – 1:30pm
Registration Full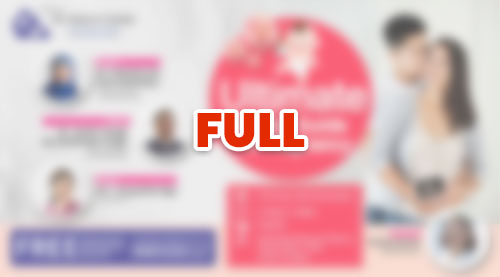 Thank you for your enthusiastic interest! We are thrilled to see such overwhelming support for our forum. All seats have been fully booked.
Please stay tuned for our next event, we'd love for you to be a part of it!