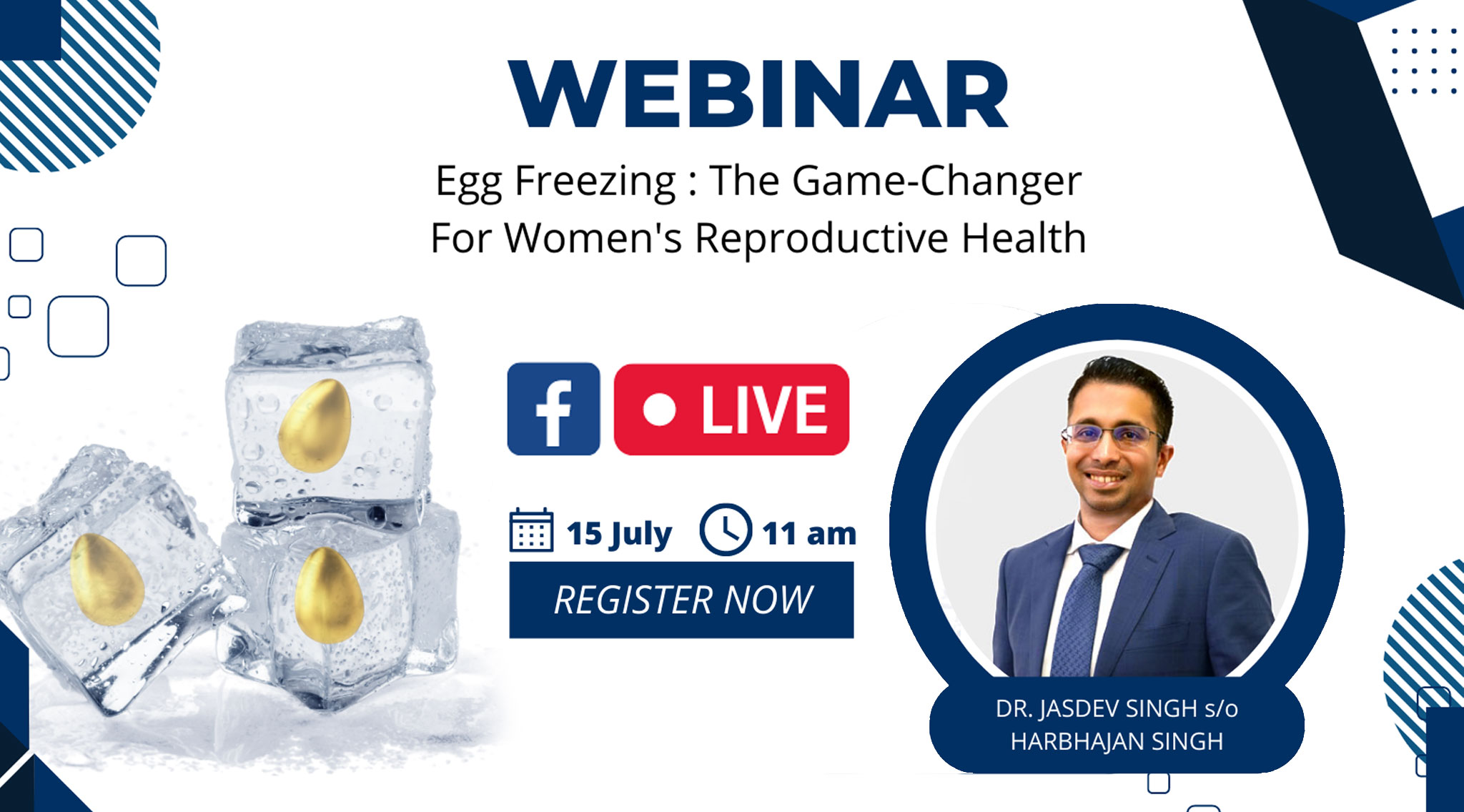 Fertility forum with Dr. Jasdev Singh
EGG FREEZING: THE GAME-CHANGER FOR WOMEN'S REPRODUCTIVE HEALTH
For many women, egg freezing provides a sense of hope that is worth the physically intense process, the financial costs and the unpredictable personal and marital outcome in the next 5 to 10 years. Whatever the reason behind a woman's decision to freeze her eggs, the most obvious one would be to preserve her fertility.
Join our Facebook Live with Dr. Jasdev Singh on the 15th July 2023 to know what is Egg Freezing, the process, the advantages of egg freezing, things to expect during the treatment and when is the "right time" to do so.
REGISTER today!
Here are the details:
EGG FREEZING: THE GAME-CHANGER FOR WOMEN'S REPRODUCTIVE HEALTH
Fertility Forum
📅: 15th JULY 2023, Saturday
🕛: 11:00AM
🗣️: English
📍: Facebook Live
#KLFertilityCentre #towardsparenthood #fertilityjourney #challenges #conceive #pregnancy #baby #21stcentury #ttc #tryingtoconceive #webinar #gettingpregnant #eggfreezing #guide #ivf2023 #tips #getpregnantfast
Event Details
EGG FREEZING: THE GAME-CHANGER FOR WOMEN'S REPRODUCTIVE HEALTH
Date: 15/07/2023
Time : 11:00am