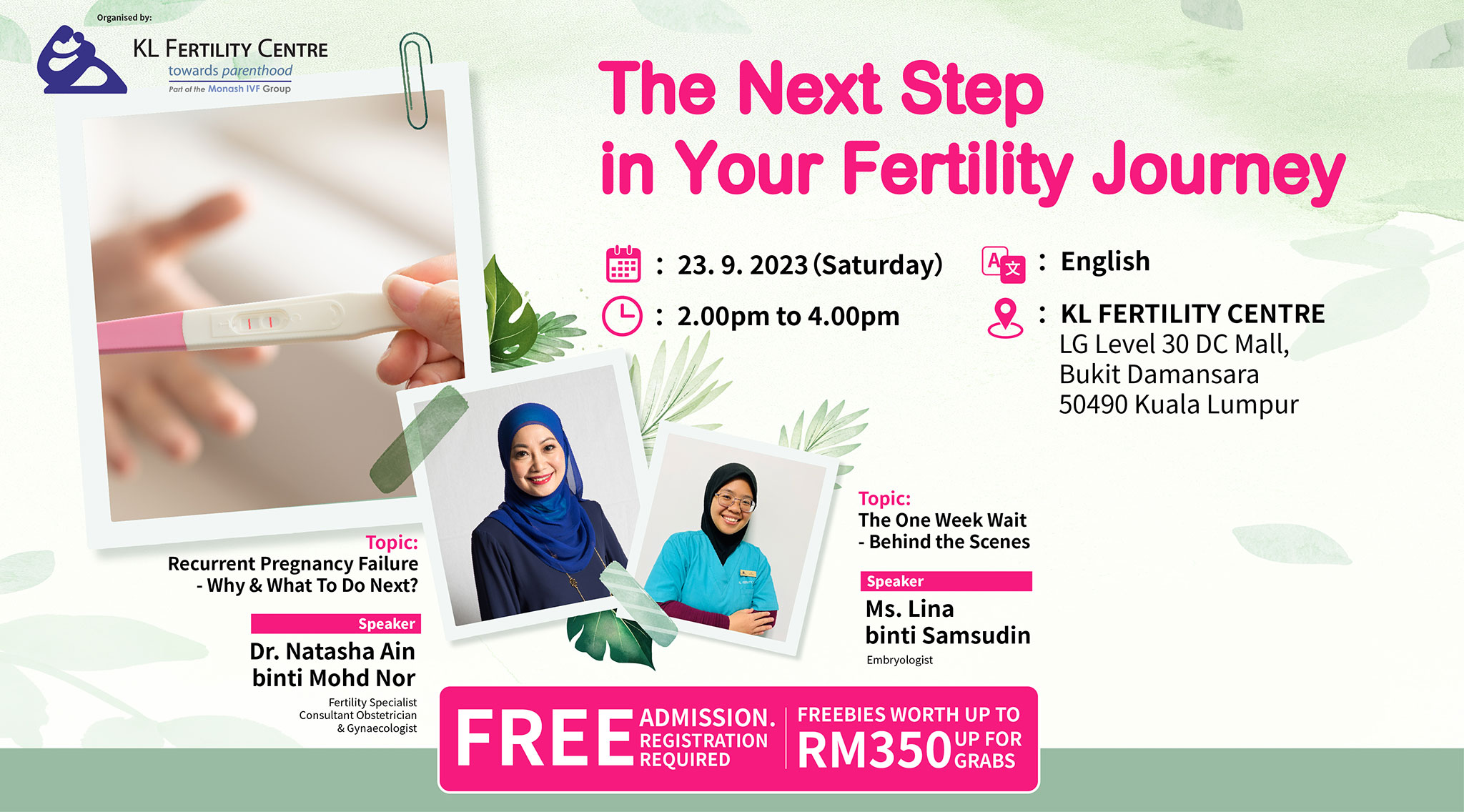 Fertility forum with Dr. Natasha Nor and Ms. Lina binti Samsudin
THE NEXT STEP IN YOUR FERTILITY JOURNEY
Registration Closed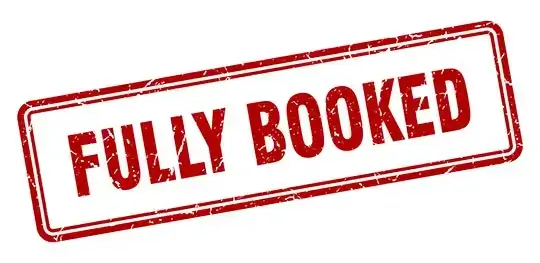 Trying to conceive? Wonder what's the next step in your fertility journey?​
​Join our fertility forum "The Next Step in Your Fertility Journey" on 23rd September 2023 from 2pm to 4pm at KL Fertility Centre, Damansara City Mall and have your questions answered by Dr. Natasha Ain bt Mohd. Nor, who is a Fertility Specialist and also is a Consultant in Obstetrics & Gynaecology, on the why's and what's in your fertility journey. We also have Ms. Lina bt Samsudin, an embryologist, to share what goes on behind the scenes in the IVF laboratory and her role in a couple's fertility journey. ​
There will be freebies worth up to RM350 for grabs.​
Admission is FREE but registration is required. ​
Seats are limited! Register now and secure your spot quickly.
Here are the details:
THE NEXT STEP IN YOUR FERTILITY JOURNEY
Fertility Forum
📅: 23rd SEPTEMBER 2023, Saturday
🕛: 2:00PM – 4:00PM
🗣️: English
📍: KL Fertility Centre, LG Level 30 DC Mall, Bukit Damansara 50490 Kuala Lumpur
#KLFertilityCentre #towardsparenthood #fertilityjourney #challenges #conceive #pregnancy #baby #21stcentury #ttc #tryingtoconceive #webinar #gettingpregnant #eggfreezing #guide #ivf2023 #tips #getpregnantfast
Event Details
Recurrent Pregnancy Failure – Why & What To Do Next
The One Week Wait –
Behind the Scenes
Date: 23/09/2023
Time : 2:00pm – 4:00pm