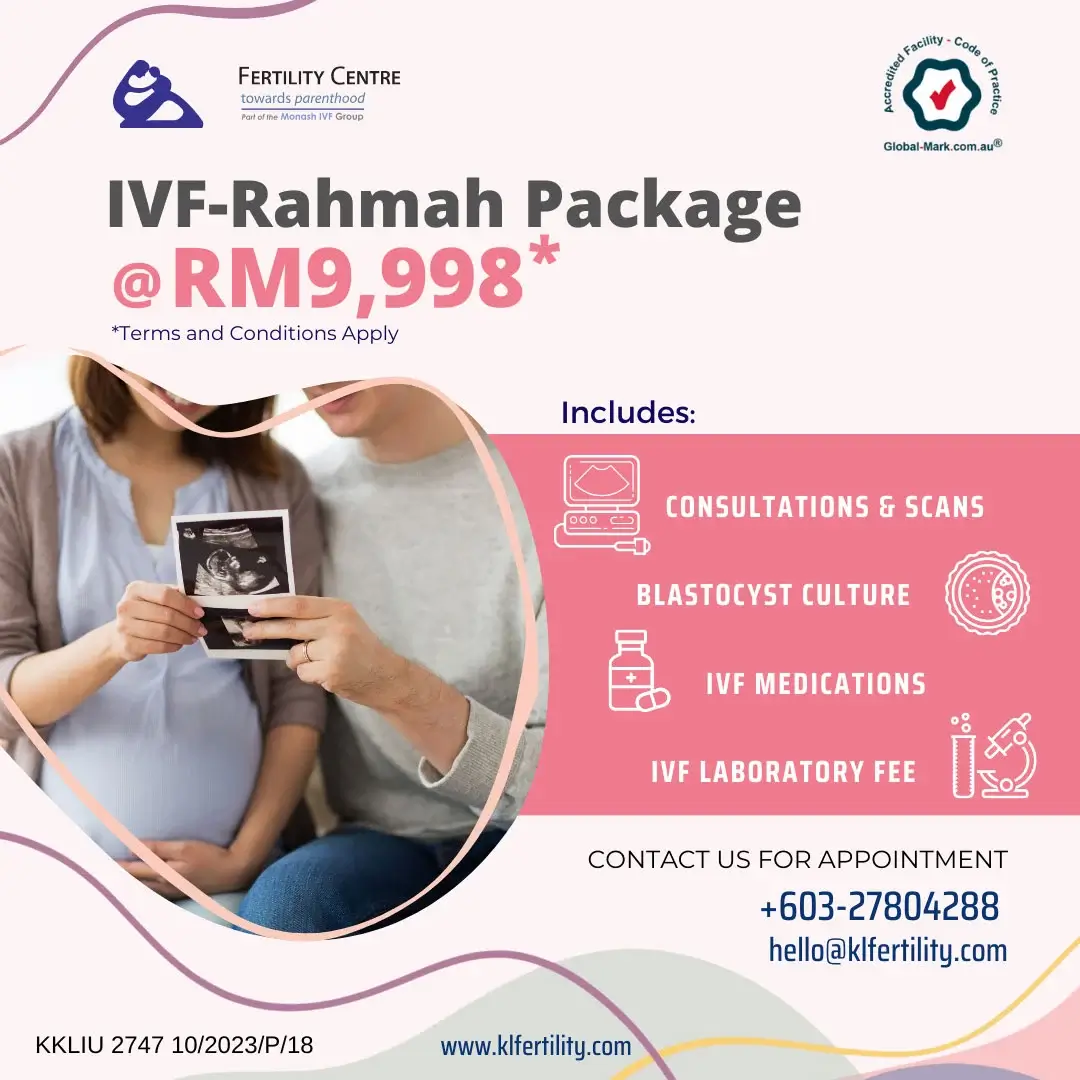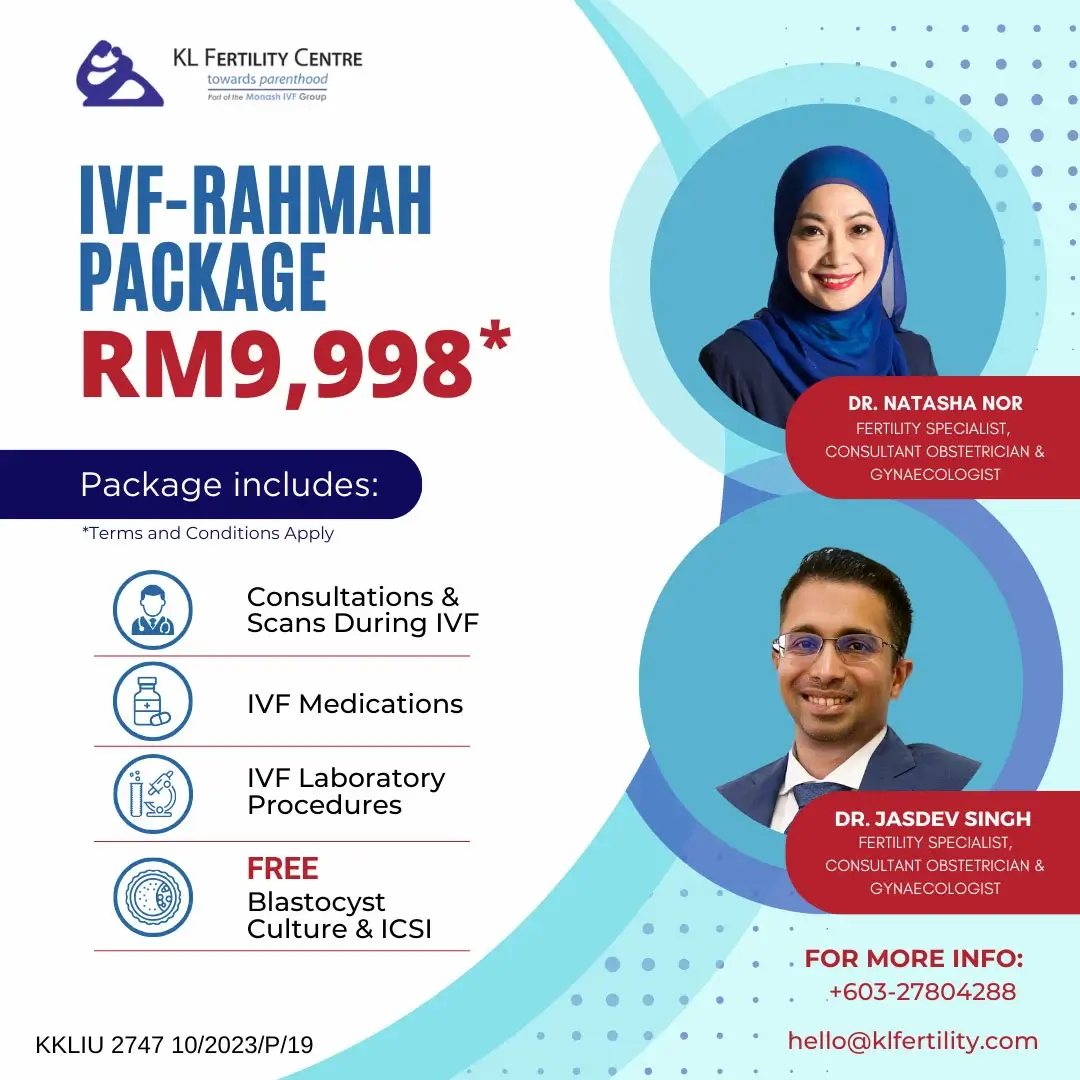 Menu IVF-Rahmah – All You Need To Know
Menu Rahmah, an initiative that is known nationwide was introduced by the Malaysian government earlier this year to help Malaysians overcome the rising cost of living and help reduce the burden of the people affected by the current economic situation. The basic components of a Menu Rahmah consist of essential food items to get a balanced meal, therefore, KL Fertility Centre is happy to launch its own Menu Rahmah for fertility treatment at an affordable price that includes all the necessary and essential IVF components to have a cost effective IVF treatment.
Introducing the IVF-Rahmah Package at RM9,998 (valid until further notice) that not only it is affordable, it also comes with a few complimentary items to ensure each couple's chances of getting pregnant with IVF is optimised.
The IVF-Rahmah Package includes the following;
*Terms & Conditions Apply
Fertility Specialist's professional fee for IVF treatment
Scans and consultations during IVF treatment
Anesthetist's professional fee
Operating theatre & daycare admission fees
Nursing care
IVF laboratory expenses and charges
Blood tests (Progesterone x1 & Estradiol x1, if necessary)
IVF treatment

Ovarian stimulation drugs and medication
Egg collection procedure
Fertilisation of collected eggs
Embryo culture (Day 1 to Day 7)

COMPLIMENTARY Blastocyst culture (applicable for the 1st blastocyst culture only)
COMPLIMENTARY Intracytoplasmic Sperm Injection (ICSI)
COMPLIMENTARY Initial embryo freezing fee (1 to 4 embryos ONLY)
---
Medical items that are not included in IVF packages are;
*Terms & Conditions Apply
Preliminary fertility / health investigations, assessments and check-up
Preliminary consultations and ultrasound scans
Egg(s) / sperm freezing and storage fees
Embryo(s) freezing and storage fees
Embryo transfers
Pre-implantation Genetic Testing
Adjuvant therapies
Administrative and registration fees
Additional drugs/medications not covered in the treatment package
Other treatments, medications and/or supplements not included in a standard IVF treatment cycle
Notes:
IVF-Rahmah Package is only applicable to Dr. Jasdev Singh OR Dr. Natasha Ain bt Mohd Nor only.
Pricing at time of treatment shall prevail, therefore, kindly consult our Billing Team at +60327804288 for the latest package price or you may write to us at hello@klfertility.com for more fertility news, events and promotions.
KL Fertility & Gynaecology Centre
LG Lot 23A, 25, 26, 27 & 30, DC Mall,
No 6, Jalan Damanlela, 50490 Kuala Lumpur
Or send us your enquiry
"*" indicates required fields