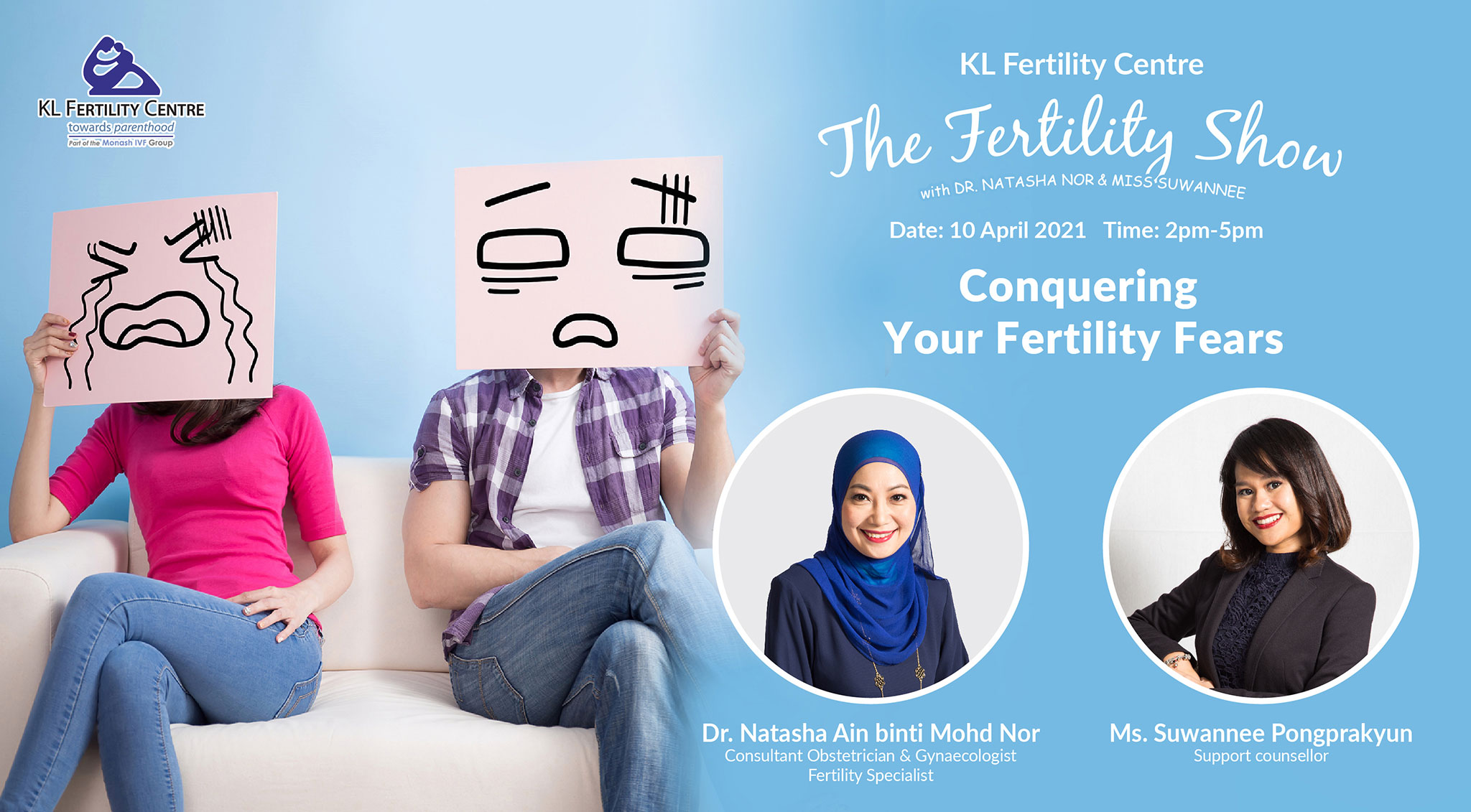 The Fertility Show :
Conquering Your Fertility Fears
Fear is often the first mental block for many of us and perhaps fear is felt when one does not know the unknown. On April 10th, join Dr. Natasha Nor and Ms. Suwannee Pongprakyun on THE FERTILITY SHOW – CONQUERING YOUR FERTILITY FEARS, as they dissect each and every fear known to couples trying to conceive and bust those fears by looking at the evidences and facts strategically. After the webinar, we hope you and your spouse are able to apply these strategies to TRANSFORM YOUR FEARS INTO ACTIONS.
.#fertilitywebinar #fertilityshow #klfertilitycentre #ivfjourney #fertilityjourney #ivfsuccessstories #conqueringyourfears #transformfearintoaction #fertilityfears
Event Details
The Fertility Show
Conquering Your Fertility Fears
Date: 10 April 2021
Time : 2pm to 5pm