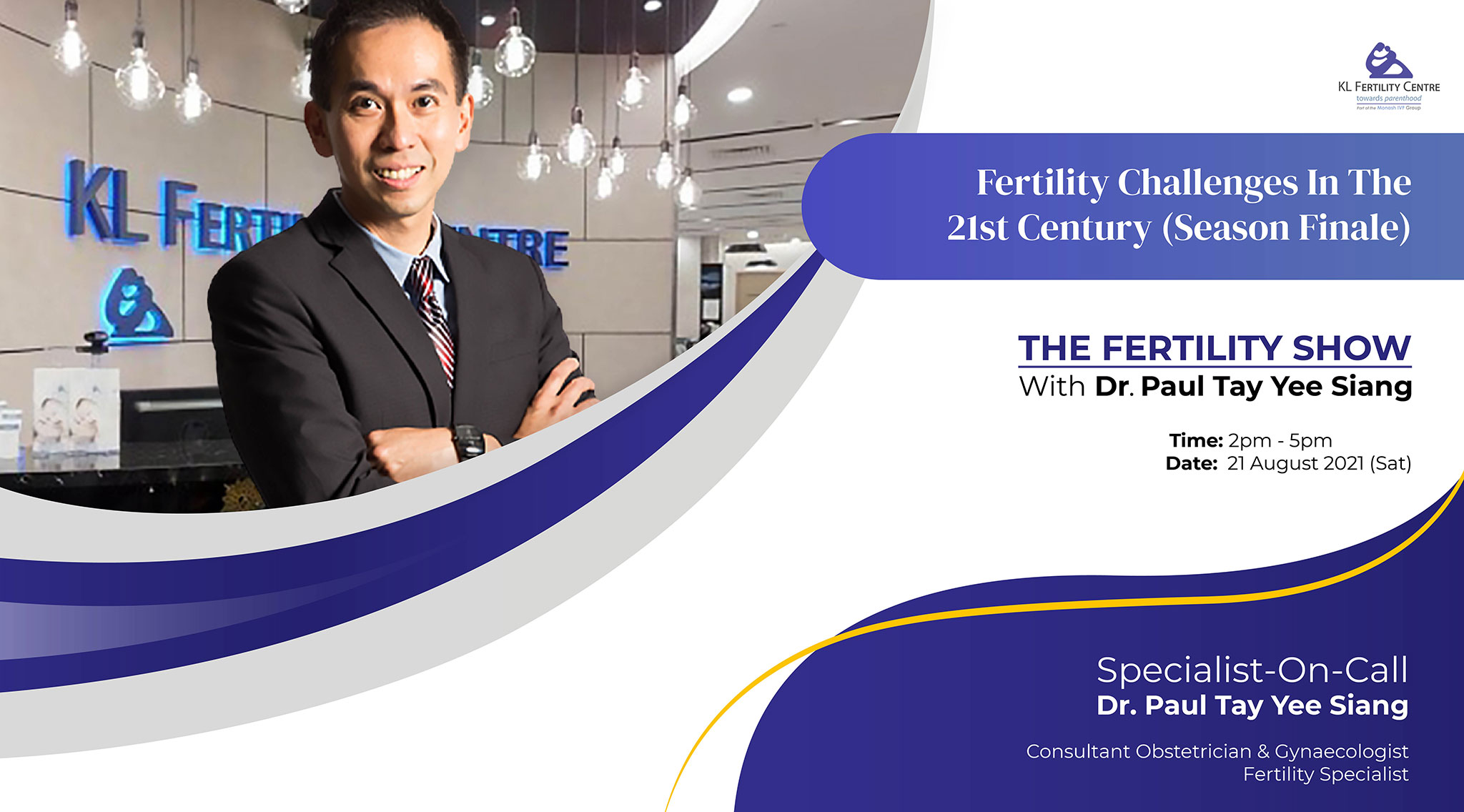 The Fertility Show :
Fertility Challenges in The 21st Century (SEASON FINALE)
THE FERTILITY SHOW'S SEASON FINALE!
Our trilogy for The Fertility Show is coming to its end, and it's going to be huge so you wouldn't want to miss out!
The 21st century has brought many technological advances such as time lapse embryo imaging and genetic testing, to name a few, as well as in-depth knowledge towards the significance of diet and nutrition.
By joining our webinar, you'll be able to increase your knowledge relating to fertility and reduce the impacts of the challenges our current era poses.
Stand tall and face the challenges in conceiving with Dr Paul as he will provide some of the answers you may have regarding fertility treatments.
Register now for our webinar on the 21st of August from 2pm – 5pm to learn more!
Event Details
The Fertility Show
Fertility Challenges in The 21st Century
(SEASON FINALE)
Date: 21 August 2021
Time : 2pm to 5pm