For couples that are trying to start a family, it can get really frustrating if they are unable to conceive soon. At times, the reasons for not conceiving may be simple but some times, the cause can be infertility. Dr Helena Lim has put together a book called "Catching My Baby Dust" and we spoke to her about it.
GetDoc: Hello Dr Helena, thanks for your time for this interview. We would like you to start by telling us a little bit about this book.
Dr Helena: 'Catching My Baby Dust' consists of stories of 14 couples who went through the IVF journey. It consists of inspiring true stories on the struggles the couples endured while trying to conceive. The book talks about what a couple will go through, not just clinically, but also psychologically all through the IVF journey.
Other than stories, it also comes with easy-to-comprehend medical information and the nitty-gritties of fertility. For example what infertility actually means, what a sperm test is, what medical conditions contribute to infertility etc, something that is easily understandable to the layman.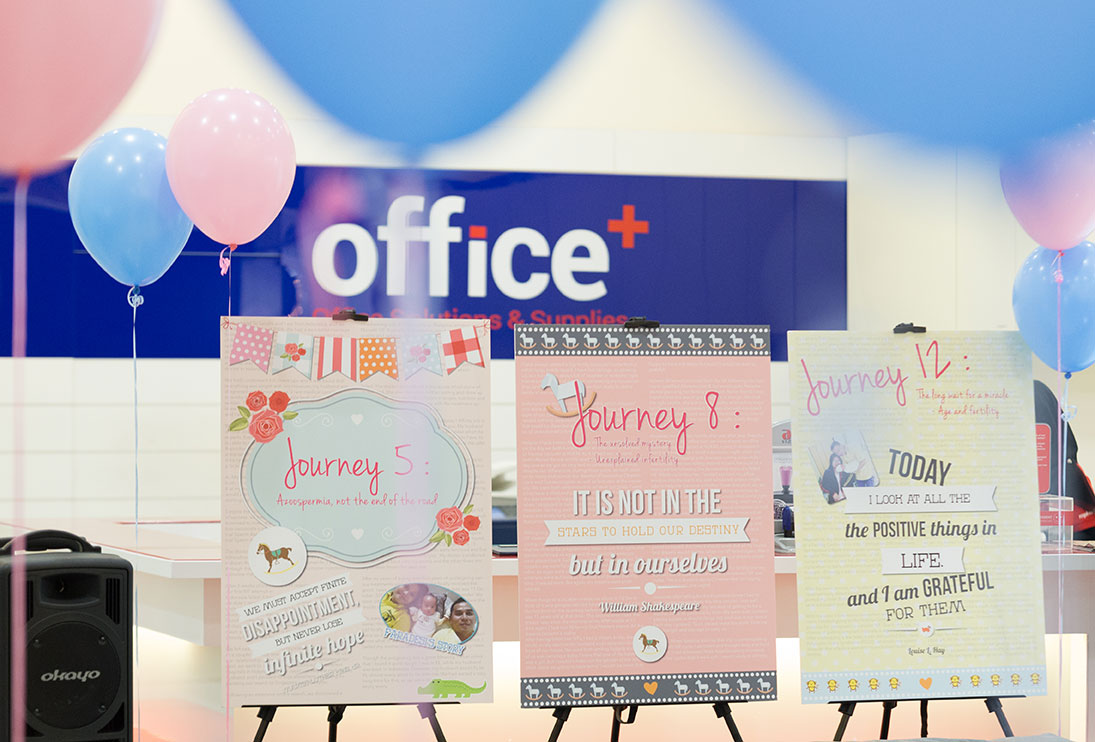 GetDoc: What motivated you to start putting the stories together?
Dr Helena: A lot of women don't talk more openly about infertility: embarrassment, shame, grief, inadequacy, all these could be the reasons. I know I can do something to help them, bring them out of this.  The greatest pleasure of my daily life is to help these patients identify the issues that are actually preventing them from conceiving naturally and also help to rectify their problems. Some need just a little bit of reassurance and things just happen.  Unfortunately, some need much more than reassurance. But the good news is that most of them will eventually have a baby in their arms following fertility treatments.
In my line of work, I have seen many couples who are challenged emotionally. You can walk into a bookstore and find there are a lot of books or references about IVF and infertility. Most of these books, if not all, tend to explain IVF on a scientific basis, for example: "How does IVF work". But rarely will you find something that talks about the emotional challenge that a couple goes through during their IVF journey. And yet, emotional challenge is crucial to determine a successful IVF.  I found that there is a gap there, and I needed to bridge that gap. Thus the book was "born"!
GetDoc: What was the most challenging part of compiling the book?
Dr Helena: The most challenging and difficult part was getting the stories from 14 couples. Infertility is something very personal and a private issue, people tend to discuss it behind closed doors. It's very hard for a common man to discuss about infertility issues with another person.
I was touched and moved when one of my male patients came forward to contribute to this book. For us women, it's easier to talk and discuss our feelings with our friends and family. Since men have different ways of dealing with emotions, there are no supportive outlets for frustrations and it will take a toll on them. When a couple walks into a clinic, there is 50% chance of the infertility being due to the male. However, sad to say, there is a stigma whereby if a man admits his infertility issue, he will be seen as less of a man.
I have huge respect and admiration to those two men who came forward and shared their experiences, as I think it is important to recognize and deal with the issue. I hope by that gentleman coming forward, more men will feel more comfortable talking about the issue. Eventually, helping them to cope with infertility and achieve the goal.
GetDoc: Dr Helena, we understand that you are doing a lot in this industry – other than practicing as fertility specialist; you are a Professor at a University, while working on research, training and writing. Why did you still want to publish this book?
Dr Helena: As a mother of three, I can fully understand the desire of couples to have this little bundle of joy in their arms, and how these tiny little babies would complete and fulfill their lives. However, the reason that they are sitting in my clinic is that pregnancies aren't happening naturally, and therefore they are here to seek guidance and assistance.
Throughout these journeys, I have come across many women who deeply touched me with their perseverance and determination. I was greatly humbled by the experience.  They have taught me life lessons, which is perseverance and never giving up.
I want to help to remove the stigma associated with infertility, I want to encourage more people to share their stories and give hope to those who still are at the beginning of their journeys towards parenthood. I want the couples to know that they are not alone. They should persevere, not give up and eventually they will achieve what they want.
While fertility issue is fairly known in Malaysia, we still need to constantly educate and increase awareness, especially on the psychosocial issues that surround patients who are dealing with infertility.
GetDoc: Who would you recommend to read this book?
Dr Helena: I would recommend this to whoever wants to go through the IVF journey or want to have better understanding about infertility. Patients will face unsuccessful IVF sometimes, and they should prepare themselves for that possibility. We want to encourage patients to keep trying if the treatment doesn't work, although they shouldn't rush straight into it.
GetDoc: Will we be seeing a second edition of this book?
Dr Helena: (Laughs) I do hope so!
Grab a copy of this book, now widely available at MPH and Borders Bookstores Nationwide!
This article was first published in http://getdocsays.com/infertile-to-fertile/.