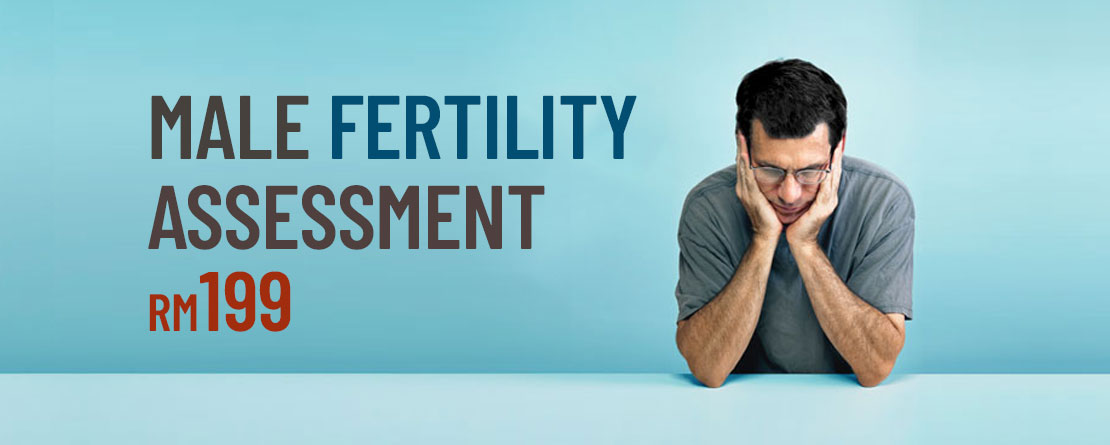 Your recent sperm test results made you worried?
Need to talk to a Fertility Specialist?
Or
You just want to test your fertility?
---
This Male Fertility Assessment is designed for:
Men with previous abnormal semen analysis (sperm test) results, who need further advice and treatment options.
Men who wish to do a semen analysis to assess their fertility.
The assessment includes :
A. A semen analysis.
B. A detailed consultation & physical examination (if needed) with Dr. Helena Lim, Dr. Paul Tay or Dr. Natasha Ain regarding your semen analysis report.
C. Complimentary discussion on lifestyle changes for male fertility.
Separate charges if needed :
– A repeat semen analysis, if indicated (chargeable).
– Additional blood test(s) to further assess cause(s) of the abnormal semen analysis (chargeable).
Who's Eligible ?
1. This package is applicable to all patients of KL Fertility Centre who have concerns on male infertility.
2. Please call +603-2780 4288 to book an appointment and inform our team which Fertility Specialist you would like to consult with (Dr. Paul Tay, Dr. Helena Lim or Dr. Natasha Nor).
KKLIU 2577/2020