Promotion has ended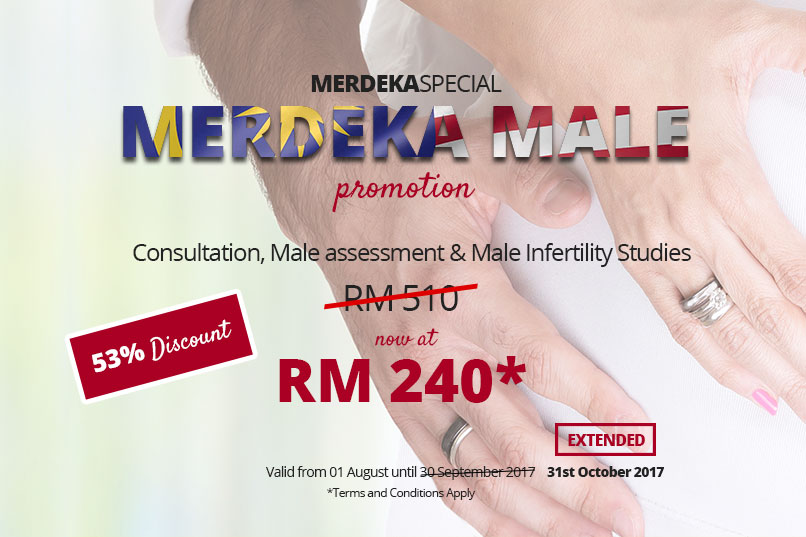 Male infertility is on the rise .
Are your diagnosed with male infertility ?
Do you have an abnormal sperm test report including azoospermia?
Are you looking for answers to help you take your next step confidently ?
Wait no more !
MERDEKA MALE promotion offers you an opportunity to get a detailed assessment and provides answers that you are looking for.
Call now to book your dates.
The promotion consists of:-
FREE Consultation
FREE Male assessment
Male Infertility Studies (FSH, LH, Testosterone, Prolactin)
The usual price was RM510, now all the above is at RM240 (53% discount)
Terms and conditions:-
For all patients with previous semen analysis done at KLFGC only
Applicable to Dr. Agilan Arjunan only
Can be used together with MERDEKA Couple promotion only
Valid from 01 August until 30 September 31 October 2017
Get in touch
---
Wait! There's more!
Do checkout our other Merdeka promotion which can be used together with THIS MERDEKA Male promotion
Merdeka Couple Package (20% discount)