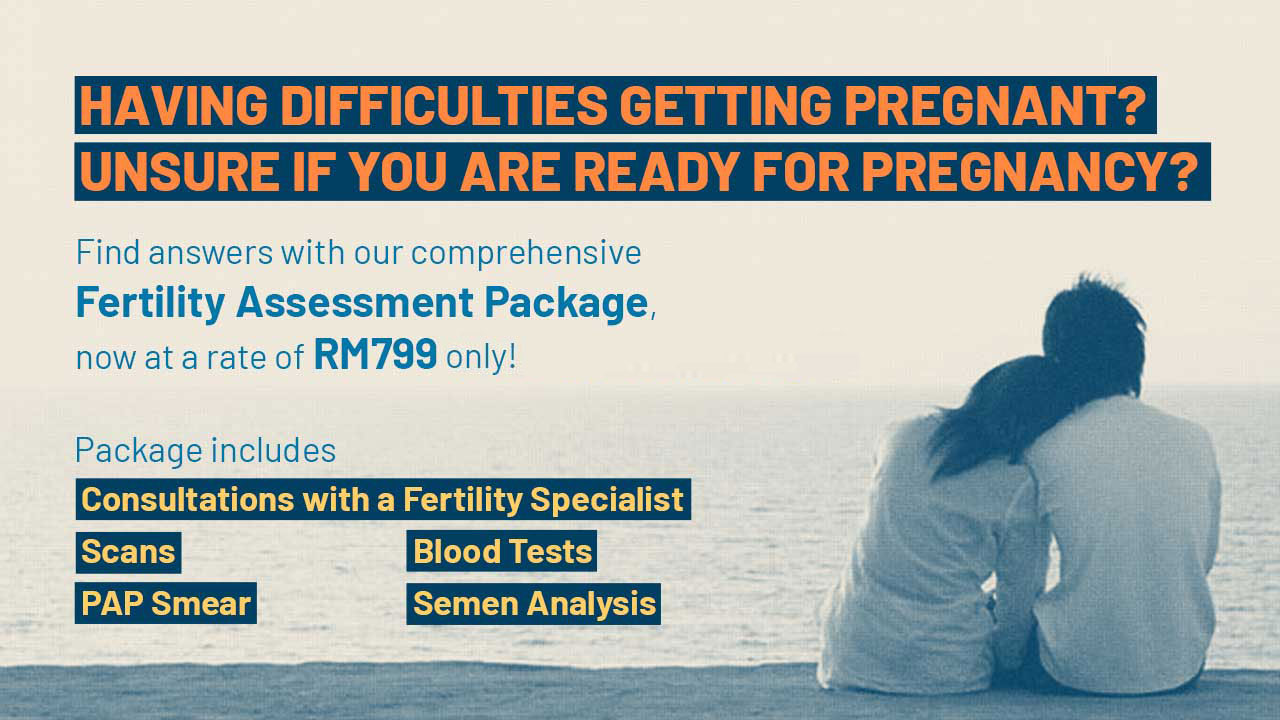 This Fertility Assessment Package is specially designed for :
(1) Couples who are trying to conceive
(2) Couples who wish to have their health checked before pregnancy
The Package includes:
A. First visit (between Day 2-Day 5 of menses)
(1) Detailed consultation with Dr. Natasha Ain and Dr. Paul Tay
(2) An ultrasound scan
to do an antral follicle count
to detect any existing abnormalities such as fibroids, ovarian cyst and abnormal uterus
(3) Blood Tests
Primary female fertility hormones (Thyroid Stimulating Hormone, Prolactin, Follicle Stimulating Hormone, Leutenizing Hormone)
21 other selected tests to assess your general pre pregnancy health
(4) Semen analysis (Sperm Test) for HUSBAND only.
This test is done after 2-3 days of abstinence and it gives us an idea whether the sperm is adequate in quantity and quality
B. Second visit at Day 12 of menses:
(1) Consultation with Dr. Natasha Ain and Dr. Paul Tay to review the test results
(2) An ultrasound scan
to check the growth of the follicles (eggs) and ovulation
to check the endometrial (uterus) lining to assess endometrial receptivity. This tells us if there are any uterine factors preventing pregnancy
(3) Pap smear (complimentary):
As a routine yearly check-up (if this has not been done in the last 12 months)
TERMS AND CONDITIONS
This package is valid until further notice.
Applicable only for consultation and tests with Dr. Natasha Ain and Dr. Paul Tay of KL Fertility Centre.
Please call +603-2780 4288 to book an appointment; kindly ensure you quote "FAP" to enjoy the discounted package price.
Please note that full payment for the package is to be made during your first visit.
KLFGC reserves the right to vary / amend the terms and conditions as above.