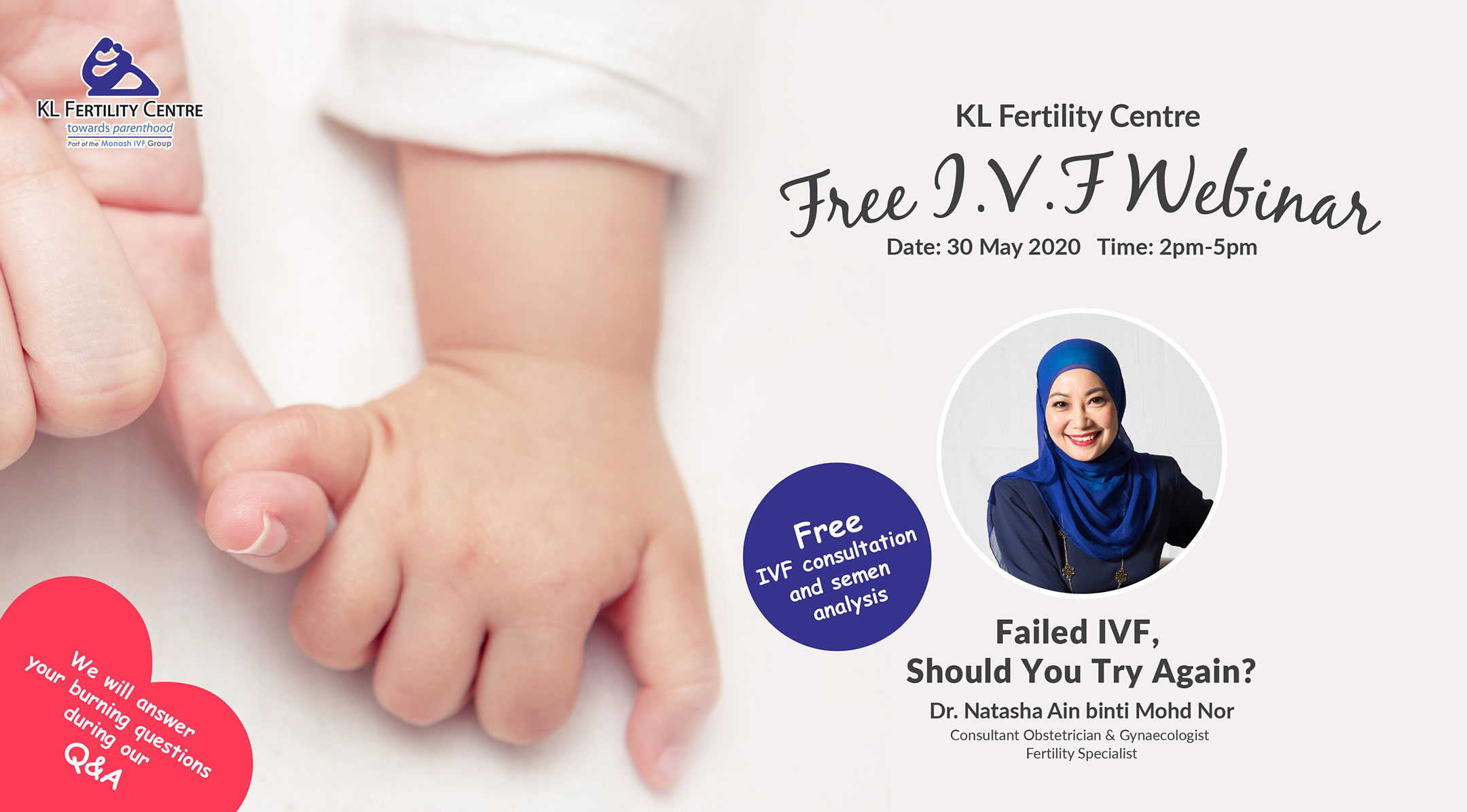 Event Details
"Failed IVF, Should You Try Again?"
Time: 2pm – 5pm
Tarikh: 30 May 2020
Failed IVF, Should You Try Again?
When you fall down, get back up.
There is still hope after a failed IVF, come join Dr. Natasha Ain binti Mohd Nor as she talks about how to continue with the journey #towardsparenthood.
Remember to ask Dr. Natasha any burning questions in our special Q&A session.
Register now to have exclusive access to our webinar!