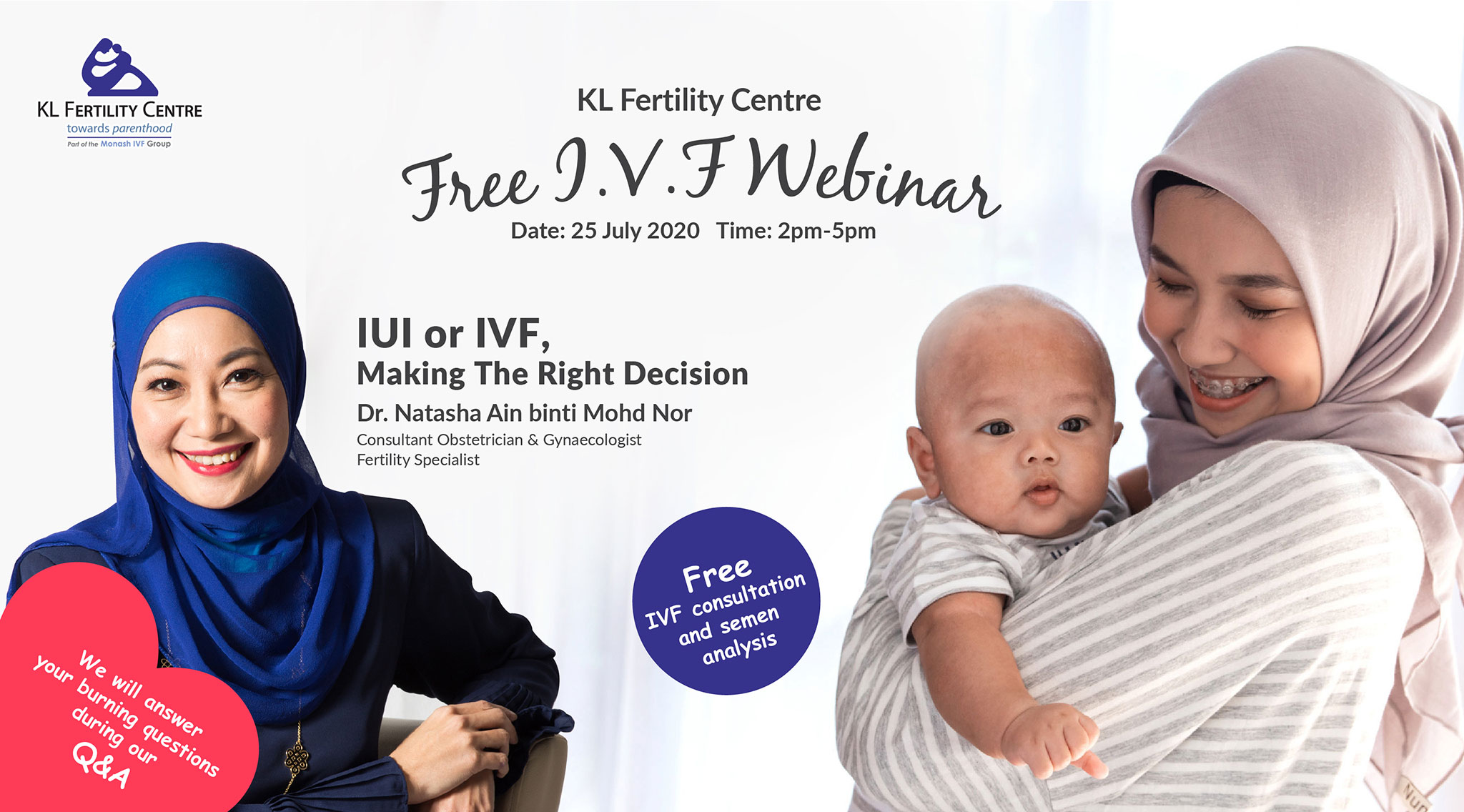 IUI or IVF,
Making The Right Decision
Couples who are having trouble conceiving may be wondering if they should undergo fertility treatments and what type of treatment they would be candidates for.
Two procedures are commonly used to help couples who need fertility assistance: IUI VS. IVF.
There are key differences between IUI and IVF treatment. Comparing both options can help you determine which approach might be best for you and your partner. But how do you know if IUI or IVF is the right treatment option for you?
Join Dr. Natasha Nor on July 25th as she talks about the procedures, risks, benefits, costs, and success rates and who each treatment might be a good fit for.💕
As usual, don't forget to ask Dr. Natasha Nor any burning questions in our special Q&A session.
👉Register now to gain exclusive access to our webinar!
Event Details
IUI or IVF,
Making The Right Decision
Time: 2pm – 5pm
Tarikh: 25 July 2020