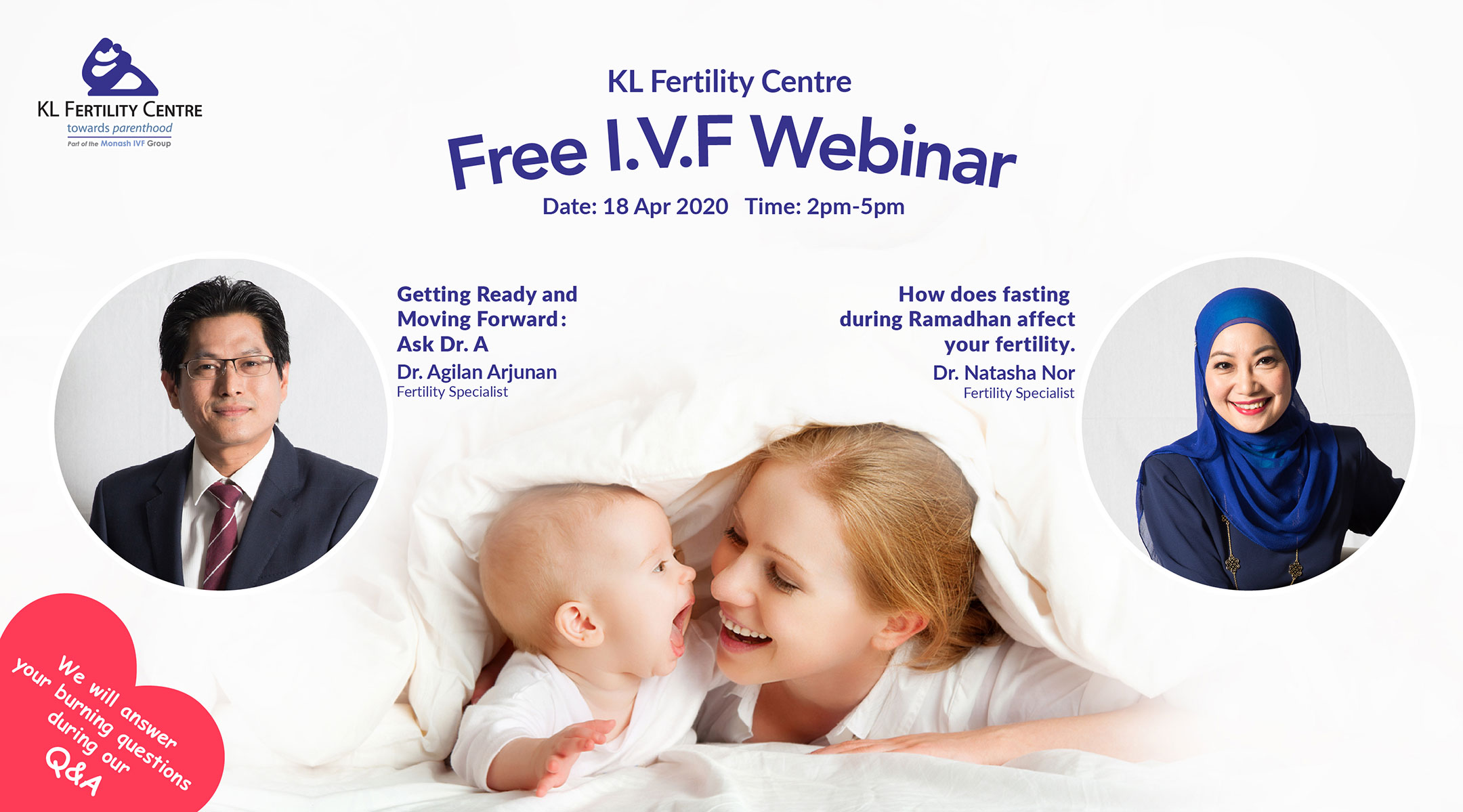 Event Details
"Getting Ready and Moving Forward"
"How does fasting during Ramadhan affects your fertility"
We will answer your burning questions during our Q&A
Time: 2pm – 5pm
Tarikh: 18 April 2020
Getting Ready and Moving Forward.
Eventhough it's a tough period, we still want to share hope with everyone.
This time, we are meeting everyone through the internet with two interesting segments!
Dr. Agilan Arjunan will be sharing his experience in helping couples during their fertility journey.
Dr. Natasha Nor will also join us to share nuggets of knowledge on how fasting during Ramadhan will affect fertility.
Ask our fertility consultants any burning questions in our special Q&A session.
Register now to have exclusive access to our webinar!