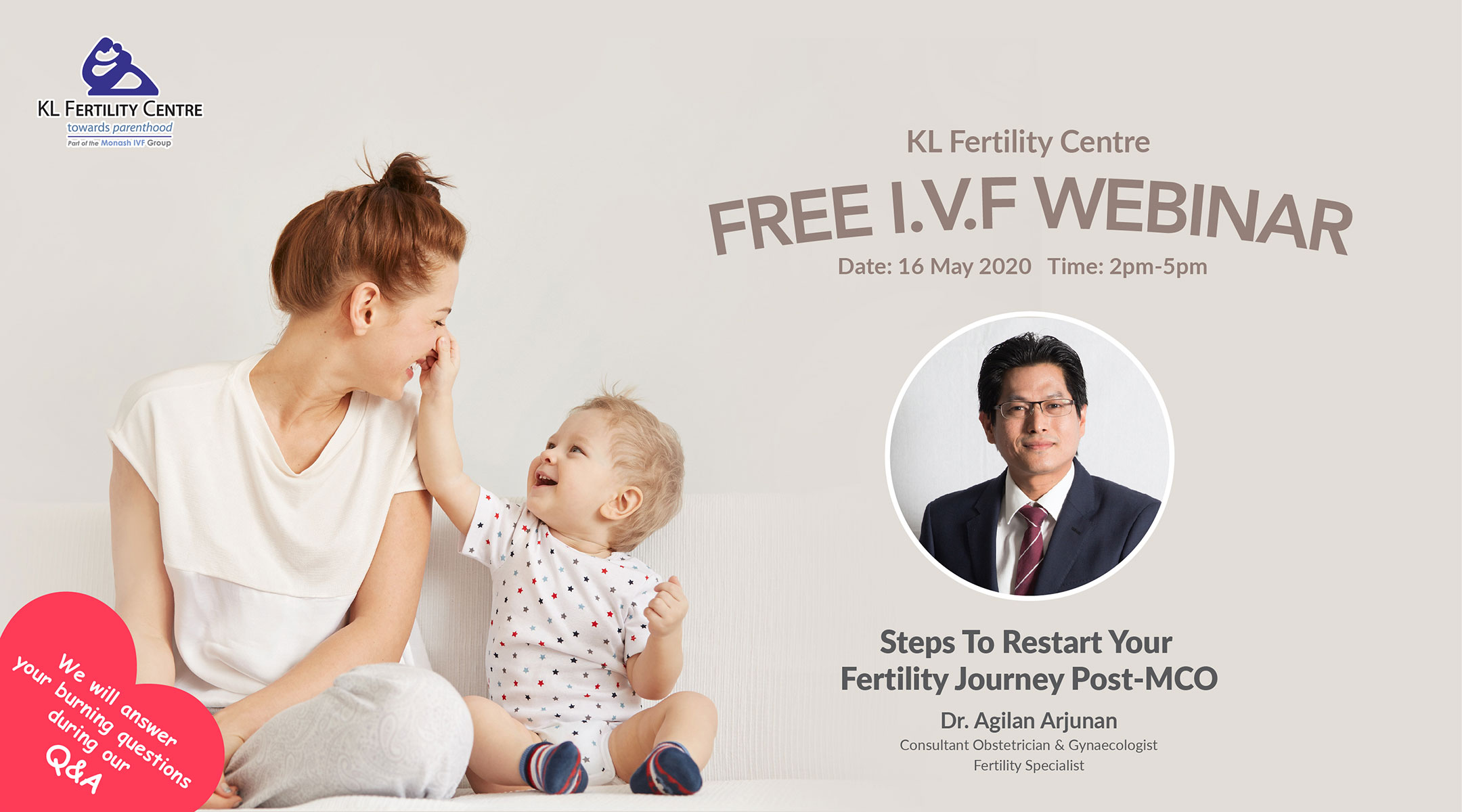 Event Details
"Steps To Restart Your Fertility Journey Post-MCO"
Time: 2pm – 5pm
Date: 16 May 2020
Steps To Restart Your Fertility Journey Post-MCO
We hope everyone had a chance to recharge and while we are embracing a new world after the MCO, let's not forget our journey #towardsparenthood.
Dr. Agilan Arjunan will be talking about what steps can be taken to restart the fertility journey post-MCO.
As usual, don't forget to Ask Dr. Agilan any burning questions in our special Q&A session.
Register now to have exclusive access to our webinar!