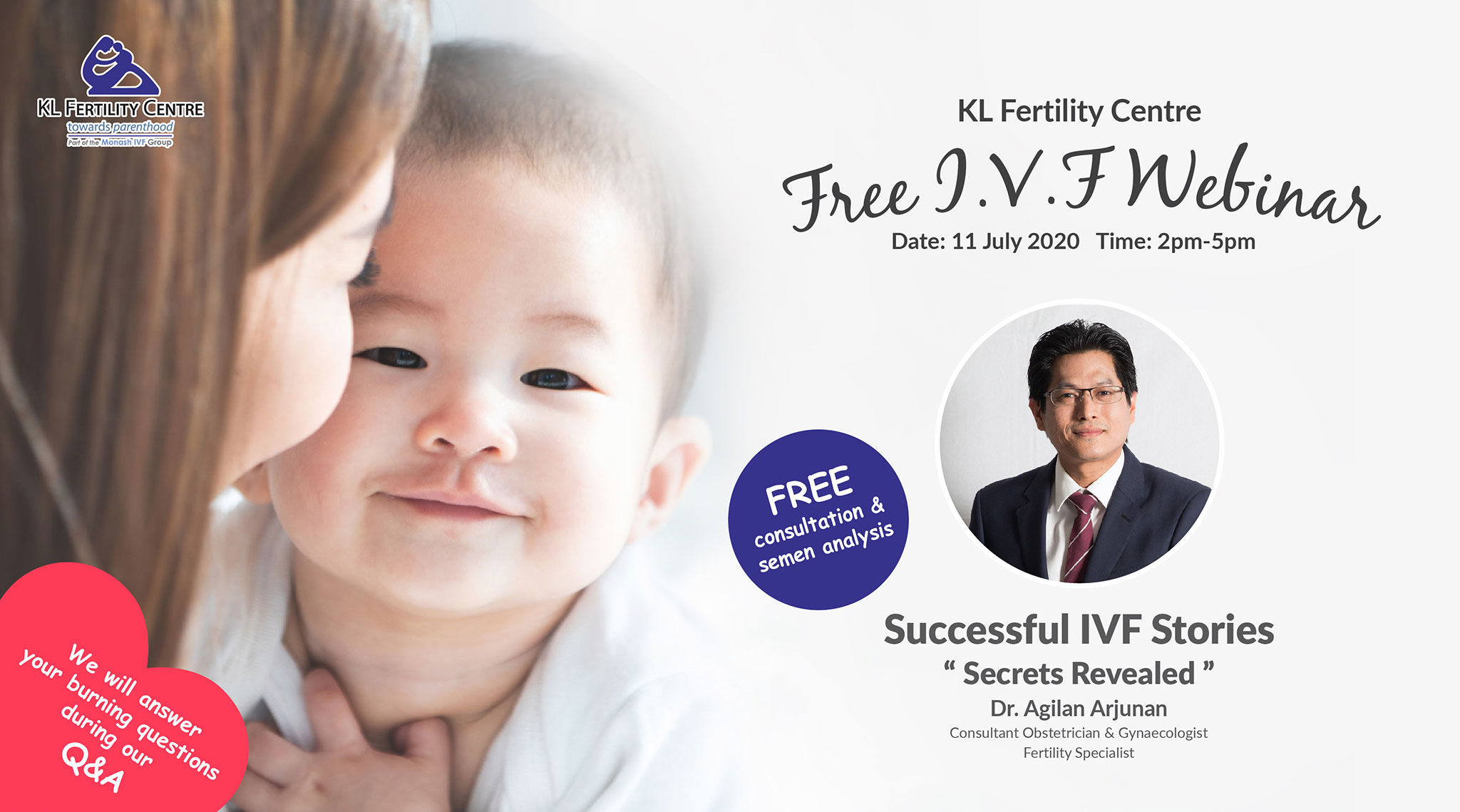 Successful IVF Stories
"Secrets Revealed"
Ever wonder how couples succeeded in their IVF?
Want to know their secrets to IVF success?
Join Dr. Agilan's webinar as he reveals their secrets to success.
As usual, don't forget to Ask Dr. Agilan any burning questions in our special Q&A session.
Register now to have exclusive access to our webinar!
Event Details
Successful IVF Stories
"Secrets Revealed"
Time: 2pm – 5pm
Tarikh: 11 July 2020