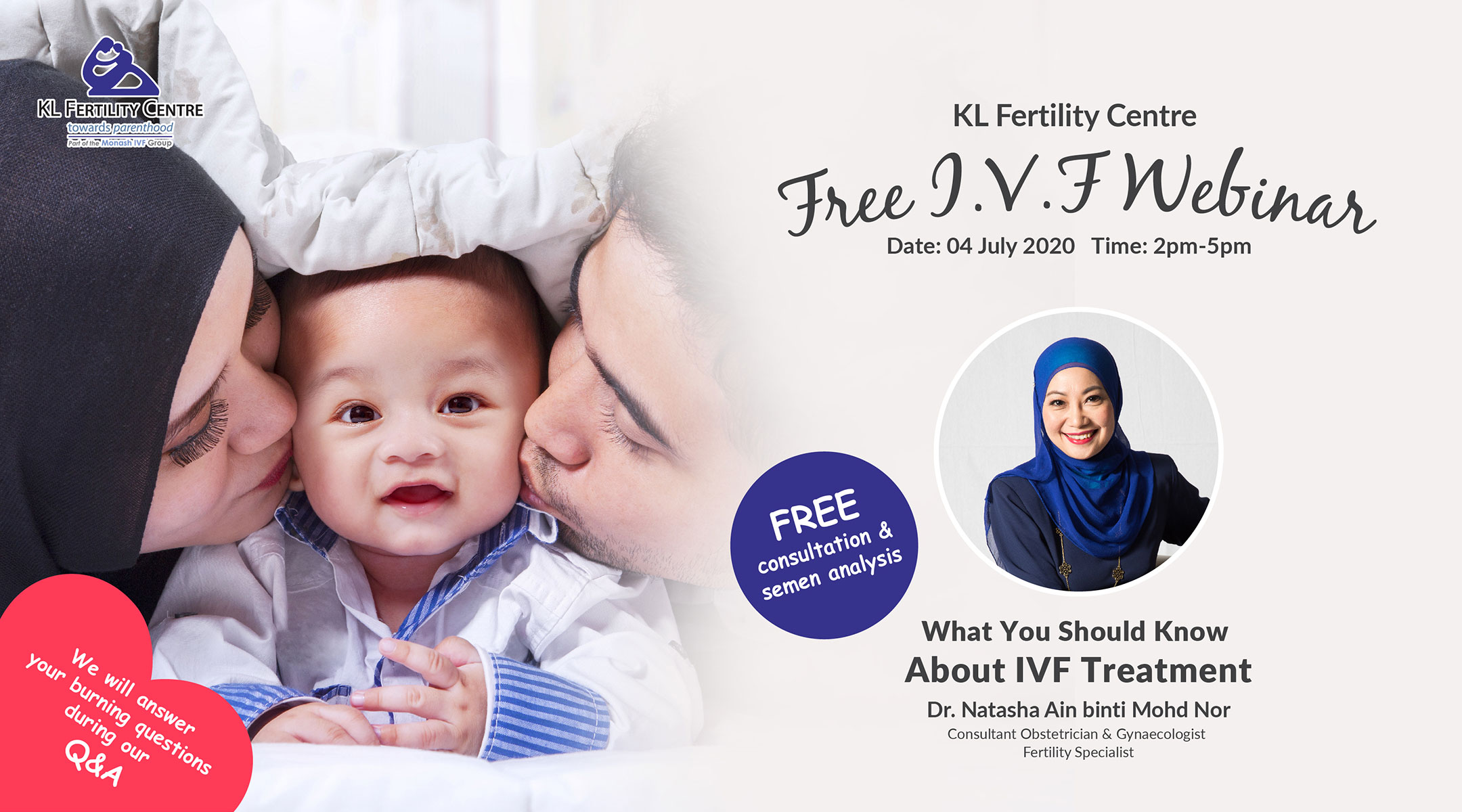 Event Details
"What You Should Know about IVF Treatment"
Time: 2pm – 5pm
Tarikh: 04 July 2020
What You Should Know about IVF Treatment
Come spend Saturday afternoon with Dr. Natasha Ain binti Mohd Nor as she talks about the trials and trivia of IVF Treatment and the preparations as well.
Ask Dr. Natasha any burning questions in our special Q&A session.
Register now to have exclusive access to our webinar!
Leave your questions in the registration form, we will be answering them during the webinar!