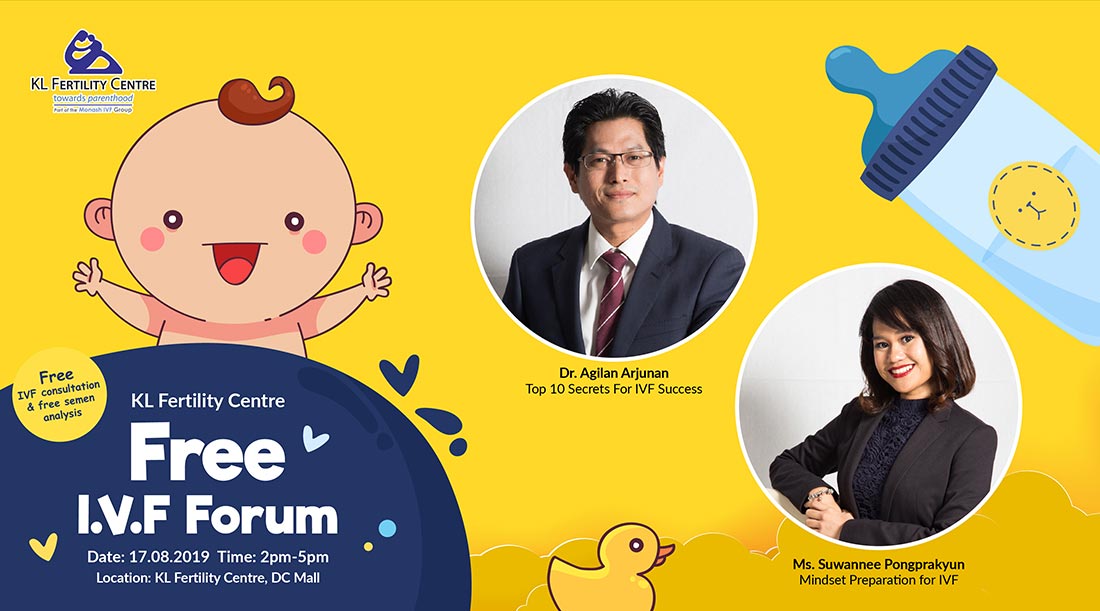 Want to know the top 10 secrets for success in IVF?
Join our Free forum as we talk about IVF and the different issues that will affect its success.
Dr Agilan, our fertility consultant will be helping you understand how to improve your chances of a successful IVF and help you to decide the right fertility treatment option.
Ms Suwannee will also be present on the day to guide you towards the right mindset to prepare for IVF.
Participants will be entitled to a FREE IVF consultation with Dr. Agilan Arjunan and a FREE semen analysis.
Seats are limited, register now.