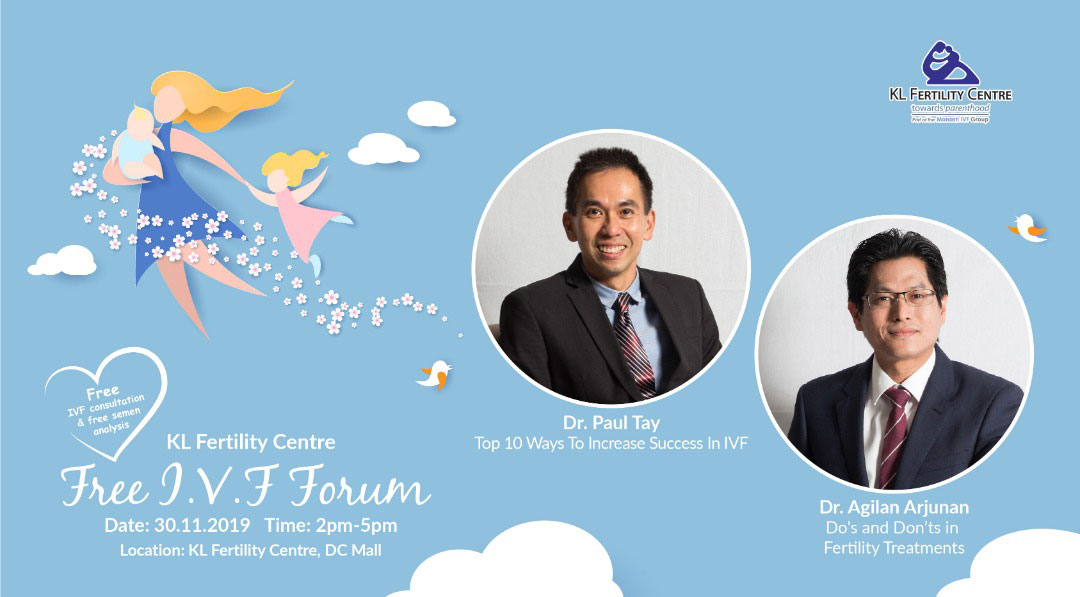 Event Details
"Top 10 Ways To Increase Success In IVF"
"Do's and Don'ts in Fertility Treatments"
Free IVF consultation & free semen analysis
Time: 2pm – 5pm
Tarikh: 30 November 2019
Location: KL Fertility Centre, DC Mall
Do's and Don'ts in Fertility Treatments
Dr. Paul, our fertility consultant will be talking about the Top 10 Ways To Increase Success In IVF, so remember to take down notes before starting the journey.
Dr. Agilan will also be presenting on the day about the Do's and Don'ts in Fertility Treatments so the audience can have a clearer picture on what to expect.
Participants will be entitled to a FREE IVF consultation and a FREE semen analysis.
Seats are limited, register now.