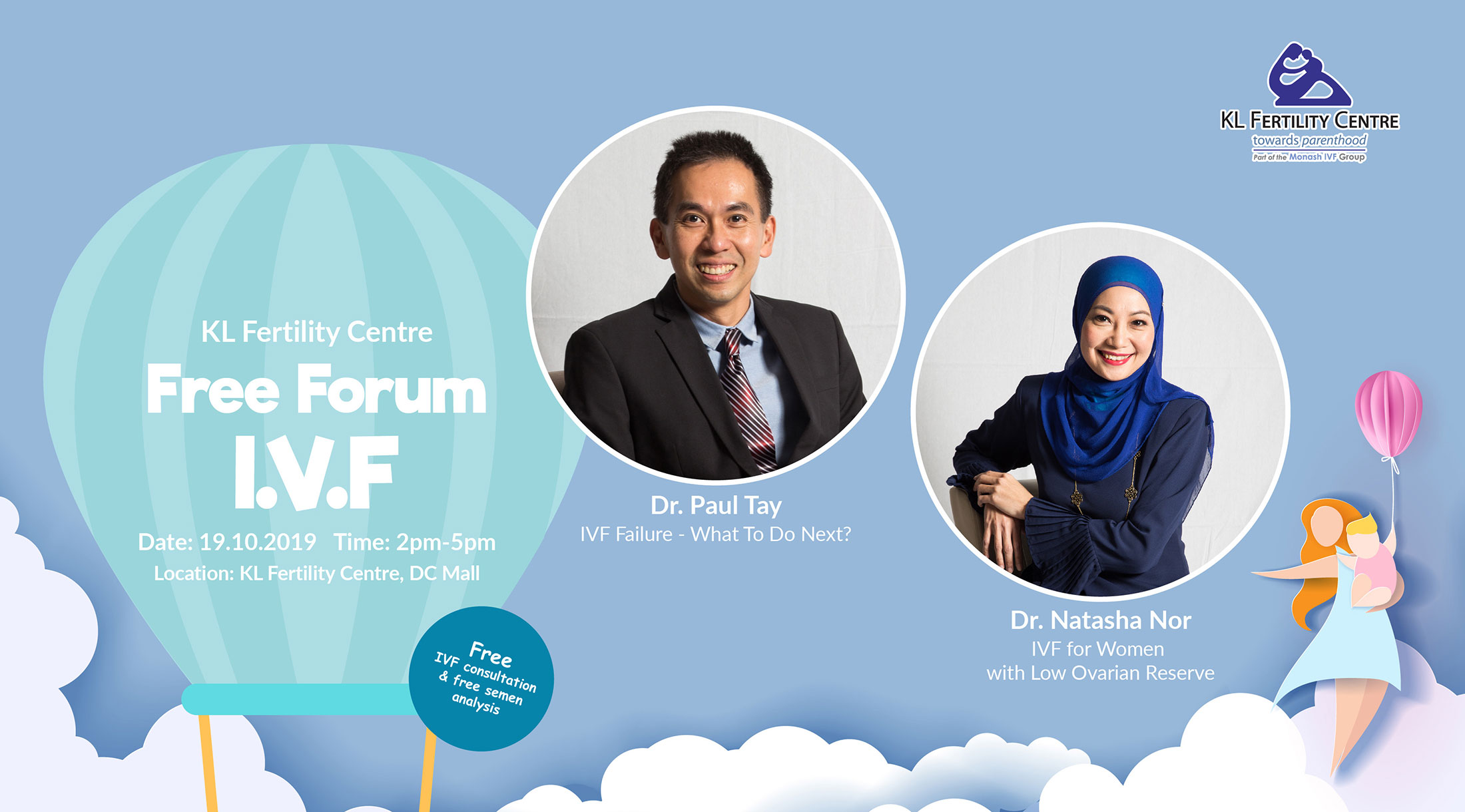 Event Details
"IVF Failure – What To Do Next?"
"IVF for Women with Low Ovarian Reserve"
Free IVF consultation & free semen analysis
Time: 2pm – 5pm
Tarikh: 19 October 2019
Location: KL Fertility Centre, DC Mall
IVF Failure? What to Do Next
Join our Free forum as we talk about IVF and the different issues that will affect its success.
Dr. Paul, our fertility consultant will be talking about what we can do after IVF failure and the steps we can take in the journey towards a successful IVF.
Dr. Natasha will also be presenting on the day about IVF for women with low ovarian reserve and how we can help.
Participants will be entitled to a FREE IVF consultation and a FREE semen analysis.
Seats are limited, register now.