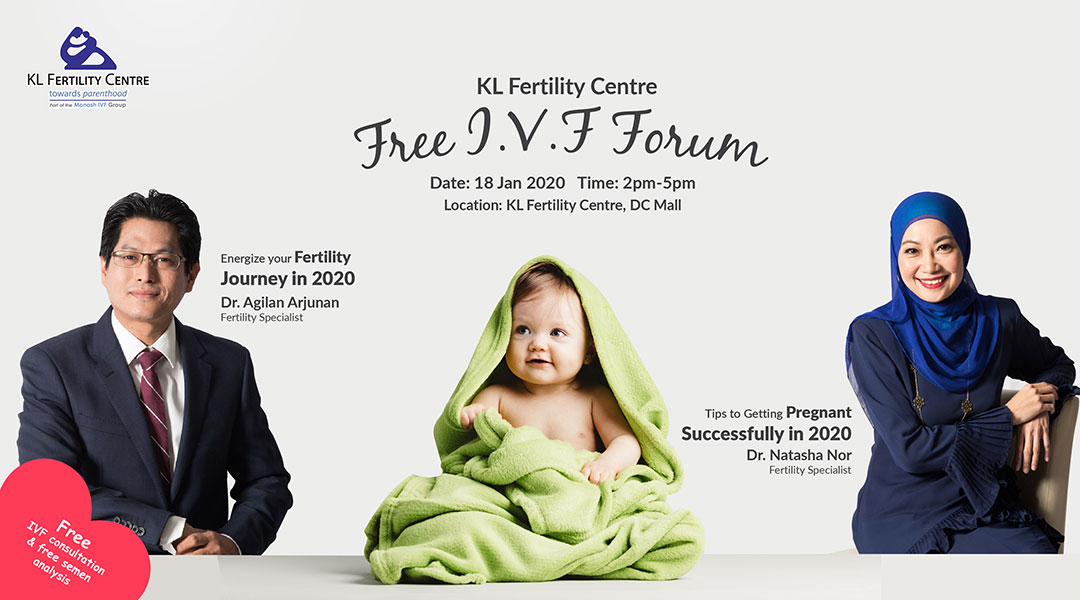 Event Details
"Energize you Fertility Journey in 2020"
"Tips to Getting Pregnant Successfully in 2020"
Free IVF consultation & free semen analysis
Time: 2pm – 5pm
Tarikh: 18 January 2020
Location: KL Fertility Centre, DC Mall
Tips to getting pregnant successfully in 2020
Dr. Agilan Arjunan, our fertility consultant will be sharing his experience in helping couples and how to Energize your Fertility Journey in 2020.
Dr. Natasha Nor will also be there on the day to share Tips for getting pregnant successfully in 2020, so remember to take down notes before starting the journey.
Participants will be entitled to a FREE IVF consultation and a FREE semen analysis.
Seats are limited, register now.