Dr Agilan graduated as a doctor from University Malaya in the year 2004. Since very early in his career, he found his passion in treating couples with Infertility. Upon being conferred his specialist degree from UK, he pursued his extensive training in Laparoscopic Surgery, aiding him to treat many gynaecological conditions. Combined with his interest in fertility, he currently helps numerous couples seeking a child of their own. With over 15 years of experience in the field of obstetrics and gynaecology, he believes in providing a customized care for each and every one of his patients and above all, gives his patients what they need the most – Hope.
MBBS (Malaya), MRCOG (London)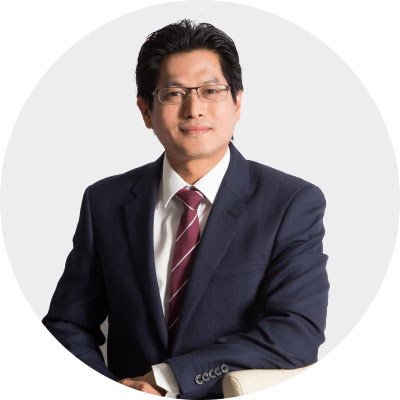 More about Dr Agilan Arjunan
Dr Agilan graduated from University of Malaya with Bachelor of Medicine and Surgery in 2004. He applied to the state of Sabah for his internship training. He started his life as a doctor in Queen Elizabeth Hospital in Kota Kinabalu in 2004. After his internship training, he was posted to a women and children's clinic ('Klinik Kesihatan Ibu Dan Anak') in the district of Keningau Sabah. This is where he started to learn to customize care-plans for his patients. After more than a year in Keningau, he left to continue his training in Sabah Women and Children's Hospital (SWACH), Kota Kinabalu. SWACH is the first purpose built women and children government hospital in Malaysia.
After serving in Sabah for 8 years, he returned to West Malaysia upon obtaining his specialist degree from Royal College of Obstetrician and Gynaecologist (RCOG) in United Kingdom. He started his career as a specialist in Hospital Tengku Ampuan Rahimah, Klang. His burning desire to care for infertile couples brought him back to University of Malaya Medical Centre (UMMC), Kuala Lumpur, the renowned training hospital in Malaysia. He was appointed as a Clinical Specialist in Obstetrics and Gynaecology and as a Fertility Specialist / IVF. At UMMC, he was able to practice what he loves the most, reproductive medicine / IVF and laparoscopic surgery. He was also actively involved in teaching undergraduate medical students in University of Malaya.
In 2013, he was awarded a certificate in Assisted Reproductive Techniques from National University of Singapore. His training in Singapore enhanced his knowledge and experience in infertility.
Dr Agilan further pursued his passion in laparoscopic surgery by joining a fellowship program in IVF and Laparoscopic Surgery. He was mentored directly by Dr S. Selva, who is a well renowned gynaecological laparoscopic surgeon both locally and regionally. Dr Agilan is experienced in performing advanced gynaecology and fertility related laparoscopic surgery.
Dr Agilan joined a leading Fertility Centre in Malaysia, KL Fertility Centre, to focus his practice in Fertility treatment. He would like to dedicate his career in assisting couples who are trying to conceive (TTC). In addition, he has a special interest in Male Infertility (poor sperm quality, Azoospermia, TESA/PESA). He established a comprehensive Male Infertility Programme at KL Fertility Centre.
Besides clinical commitment, Dr Agilan loves to write articles for patient education. His articles have been published in various national newspapers, The Star, Berita Harian, News Straits Times, Kosmo, Sin Chew Jit Poh and Nanyang Siang Pau. His contribution has appeared in magazines such as Parenthood, BabyTalk and Health Today.
His blog (dragilan.com) contains information about infertility as well as fertility surgery and recent updates in fertility treatments.
Dr Agilan's Facebook educational pages:
"If there is Hope in the future, there is power in the present" – Zig Ziglar.
டாக்டர் அகிலன் 2004 ம் ஆண்டில் மலேயா பல்கலைக்கழகத்திலிருந்து ஒரு மருத்துவர் பட்டம் பெற்றார். தனது ஆரம்ப வாழ்க்கையில் இருந்து, அவர் கருவுறாமை கொண்ட தம்பதிகள் சிகிச்சையளிப்பதில் அவரது பேரார்வம் கண்டறியப்பட்டது. பிரிட்டனில் இருந்து தனது சிறப்பு பட்டம் பெற்ற பின், அவர் பல மகளிர் நோய் நிலைமைகள் சிகிச்சைக்கு உதவ, லேபராஸ்கோபிக் அறுவை சிகிச்சையை விரிவான பயிற்சியை பின்தொடர்ந்தார். கருவுறுதலில் தனது ஆர்வம் காட்டி இணைந்து, அவர் தற்போது முயன்று பல ஜோடிகளுக்கு தங்களின் சொந்த ஒரு குழந்தைக்கு உதவுகிறார். மகப்பேறியல் மற்றும் பெண்ணோயியல் துறையில் 15 ஆண்டுகள் அனுபவம் பெற்ற அவர், அவரது நோயாளிகள் மேலே ஒவ்வொரு திருத்தியமைக்கப்பட்ட பாதுகாப்பு வழங்குவது நம்பிக்கை, அவர்களுக்கு மிகவும் அவசியம் என அவரது நோயாளிகளுக்கு கொடுக்கிறார்.-நம்பிக்கை